We did it! – Final conference and project evaluation

We can look back on an exciting, eventful and successful three years of European cooperation in our Interreg project PERIPHERAL ACCESS.
During that time, five pilot actions as well three further activities were carried out across Central Europe. Through the pilot actions and activities, a wide range of innovative tools and solutions were planned, promoted and implemented at a regional and cross-border level. Each pilot and activity is summarised in a factsheet (English and local language), supplementing the project brochure created at the start of the project: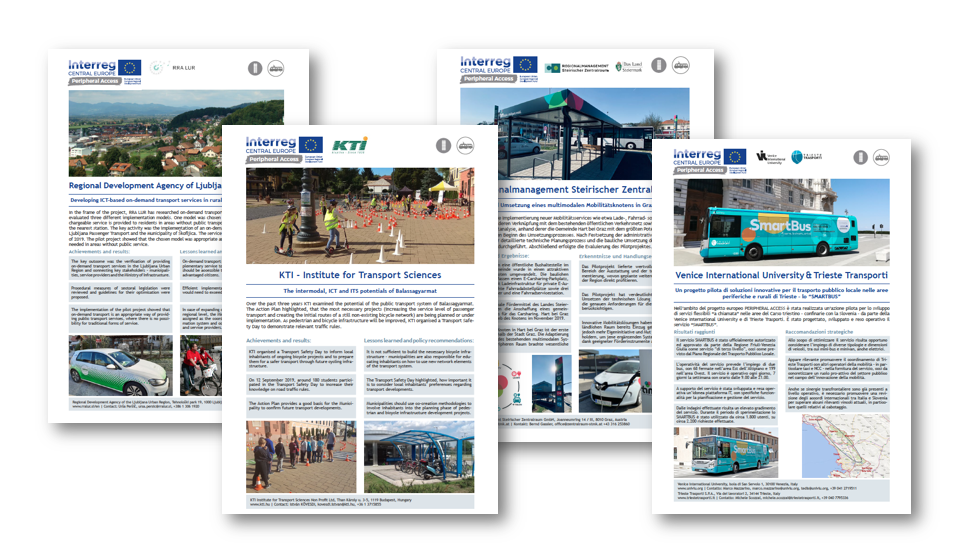 Furthermore, partners were able to learn from each other and discuss approaches throughout the duration of the project.
At the end, all partners assessed the process and results of their actions as well as the effect of the overall project and jointly developed thematic policy recommendations. Put together in an evaluation report, we hope to disseminate our results and recommendations more widely – feel free to share it!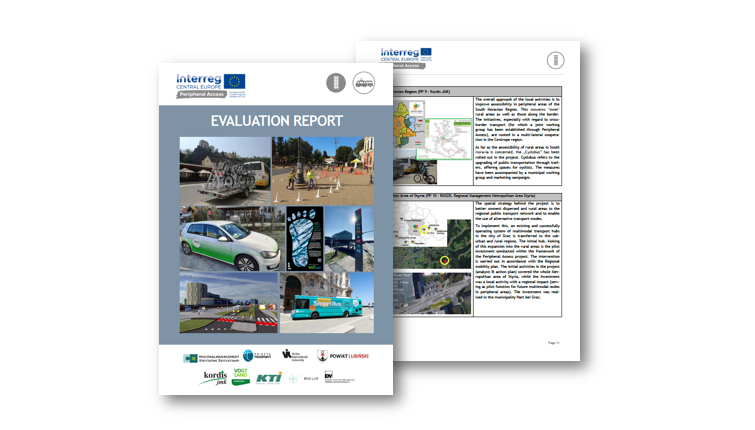 During the final project-conference, which took place on 26 May 2020, some of our outputs were presented and key issues discussed with other participants.
The conference consisted of two different events:
"Connecting peripheries", an online-symposium jointly hosted with the Association of European Border Regions (AEBR) and "Regional mobility beyond TEN-T", an online convention jointly organised with the Interreg project Subnodes.
Have a look at our short teaser clips for a first impression or watch the full-length presentations:

Key Statements 
"Connecting Peripheries"
Online-Symposium


Key Statements 
"Regional mobility beyond TEN-T"
Online Convention


Full event




Full event






Last but not least, the individual project outputs, deliverables and results can be found in the RESULTS section of our website.